Massage & reflexology
Pampering
Relaxing Massage
Nirmala offers a range of massages from back, neck & shoulder to an intensive stress relieving massage to deep tissue and lymph draining massages.
See below for prices.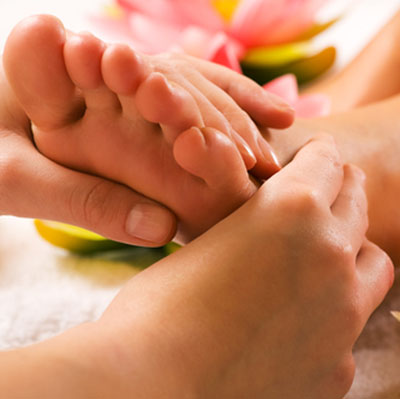 Reflexology
Reflexology is a a system of massage used to relieve tension and treat illness, based on the theory that there are reflex points on the feet, hands and head that are linked to every part of the body.
£60 – 60min
Back, Neck & Shoulder
30 mins £35
Come On In
Treat yourself to a Nirmala experience