BROWS & LASHES
Threading, tinting & more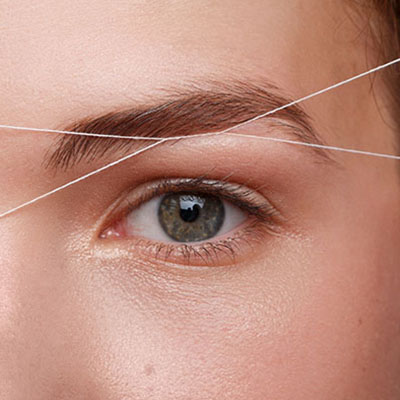 Threading
At Nirmala Beauty we specialise in eyebrow threading. A centuries old Indian technique, threading is a swift and very accurate way to shape brows. To ensure perfectly sculpted eyebrows, a cotton thread is used to glide across the skin, removing excess hair while it does so. Not only that but the thread grabs and teases out every single hair by its root leaving a cleaner finish with longer lasting results. The results are wonderfully neat and perfectly symmetrical eyebrows which can take years off your face.
From £10
Brow Tint
Those with lighter brows will love the impact darkening eyebrows can have. A tint should be one shade darker than your natural hair colour. The tint takes minutes to apply and will give your brows the depth and presence to enhance your eyes – lasting up to four weeks. As with eyelash tinting above, we apply the tint with a fine brush after protecting the surrounding areas from the transfer of dye.
Also, as with eyelash tinting, it is best to have an allergy test before trying tinting for the first time as a very small number of people do have an allergy to the coal tar based chemicals in the dye.
From £10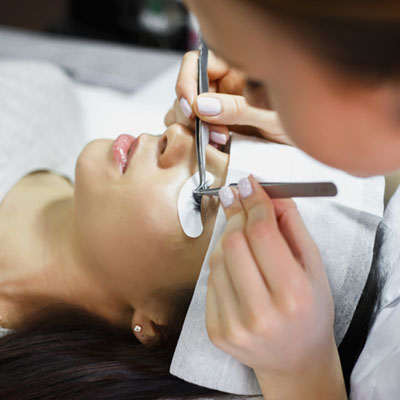 Eyelash Tint
Eyelash tinting gives the eyes definition and lets you go for weeks without mascara. You can choose from three colours, brown, black or "blue-black". We apply a protective cream under the eyes, which prevents the skin from getting stained. Then a thin cotton pad shaped in a curve goes on top of the cream. With your eyes shut the tint is applied to lashes with a fine brush, and allowed to set for at least 10 minutes. With your eyes still shut, we begin to remove the dye with a cotton pad dampened with water. This takes a few minutes of gentle strokes. We then remove the pads and cream and leave you with beautifully dyed eyelashes.
A very small number of people are allergic to the dyes. If you have an allergy to coal tar or aspirin you should avoid it. If you don't know if you are allergic or not then it is best for us to give you a patch test on the skin behind your ear 24 hours before your treatment so we can see if your skin reacts.
From £12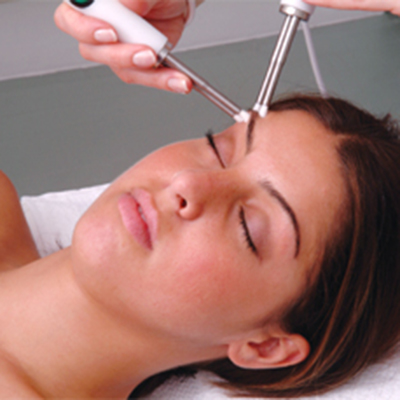 Eyelash Extensions
Semi permanent eyelashes enhance your natural lashes by adhering a synthetic individual eyelash to each natural eyelash using the finest medical grade adhesive . Light, comfortable, natural and available in various curls, lengths and thicknesses our eyelash extensions are semi permanent and can last up to 8-12 weeks, depending on your natural lash growth cycle. To keep your lashes at their very best, we recommend infill maintenance every 2-3 weeks. Our eyelash extensions behave just like natural lashes and instantly achieve a thicker, fuller and more flattering look.
We recommend doing an allergy test in advance of your first treatment to ensure that you are not one of the very small number of people who have an allergy to the eyelash adhesive.
From £40
Price List
We offer a range of one-off treatments as well as special packages for combining treatments.
Eyelash Extensions
From £40
Combine two treatments
10% Off
Why not treat yourself to a eyebrow shaping session and an eyebrow tint at the same time?
Combine three treatments
15% Off
This is our ultimate eye package, combining beautifully shaped and tinted brows with either tinted lashes or extensions..
BOOK A HOME VISIT
Treat yourself to a Nirmala experience